Home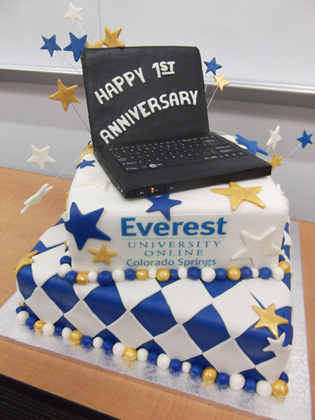 Welcome!
Thank you for visiting us here at The Sugarplum Cake Shoppe – we appreciate that you are considering us for your cake and sweet treat needs.
We are pleased to offer you a great variety of cakes, sweet treats and luscious desserts – available in the
bakery or by special order.  And, we deliver!
Here is a quick sampling of our offerings: wedding cakes, special occasion cakes, cheesecake, cupcakes, muffins, sticky buns, linzer tarts and a scrumptious chocolate caramel tart, to name only a few.
Please come by for a cup of coffee (just $.25) and a treat – we would love to meet you.  We are located at 412 S. 8th street, Colorado Spring, CO – across the street from Hobby Lobby and directly past Radio Shack.
Valentines Day is next week!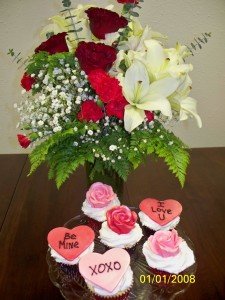 Real Sweetheart Bouquet package!
Beautiful flowers from Dawn's Creations and 1/2 a dozen delicious filled cupcakes from our shop. Just $78!
Also Available.
Chocolate Dipped Strawberries 2.00 each. 
 Decorated Sugar Cookies 1.25 each.
Cookie Bouquets  from 30.00
Chocolate Salted Caramel Tarts. 2.50
Brownies and much more!
Gluten-Free Available!